About
Principal:
Maxene Jeffares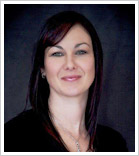 Qualifications:
B.Ed, Dip Tchg.
RAD Ballet Teachers Certificate (Distinction)
RAD Ballet Diploma, AISTD Dip Modern Jazz and Tap (Distinction), NZAMD solo Tap. L4 Contemporary (Dist).
Former professional dancer NZAMD, ISTD
RAD registered Teacher. National Adjudicator.
Maxene began dancing at the age of three. At the age of fifteen she was awarded a scholarship to train full-time at the 'Brisbane Dance Centre', Australia. She established her first dance school in Levin in 1993 and 'Maximum Dance Zone' in 2002 which continues to grow in Palmerston North today. In 1996 Maxene auditioned for a Sydney based company 'Dance Encore' and was successful in gaining a place in a tour to Japan which was a highlight of her performance career. Maxene has been responsible for the Manawatu Cheerleading squad, choreography for Miss Manawatu and the tap items in the 2011 show of 42nd Street. She often adjudicates national dancing competitions. Maxene lives with her three boys. 'Celebrating my 28th year of teaching in 2020, I am proud to be able to pass on my love of dance to children.We have an incredibly versatile staff ready to share our skills and extend and challenge the dancers at our studio. Maximum Dance Zone boasts a 100% pass rate.
Kristina Beddis-McErlean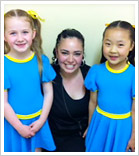 Qualifications:
A.I.S.T.D Tap (Dist), Inter ISTD Modern, L6 Hip Hop.Kristina was a former student of Maxene's. Kristina excelled in competition and examination work as a youngster. In 2007 Kristina was a finalist in the NZAMD Hip Hop Nominations. Kristina has a passion for Tap dance. She is a wonderful and encouraging teacher who also runs her own dance classes in Levin.
Emma Carey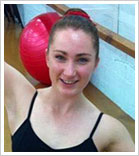 Qualifications:
Advanced 1 ISTD Modern and RAD Ballet.
RAD Grade 8 Ballet (distinction)
NZAMD SOLO contemporary.
Emma has been dancing since the age of 5, and hasn't wanted to stop ever since. She started dancing at Maximum Dance Zone in 2009 (previously she was taught by Colleen Warren), and started teaching in 2011. In 2017 Emma was a part of the MDZ contemporary troupe 'Mariella' which made the top 12 finalists in NZ. In 2019 Emma danced in 'Legend' (which she also choreographed) in the PACANZ nationals. Emma enjoys sharing her passion and love for dance with the students and encourages them to do the best that they can whilst having fun at the same time. Emma also continues her passion through choreography and performances in many of Palmerston North's local theatre shows. Emma graduated from Massey University with a Bachelor of Sport and exercise in 2017 and continues to promote healthy, active lifestyles through her full time job at sport Manawatu.
Emma Jane Skinner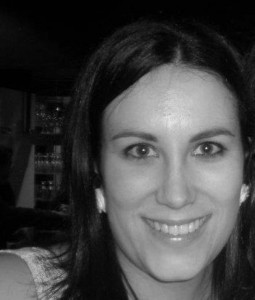 Qualifications:
RAD CBTS, NZAMD jazz solo dip.
Emma-Jane began dancing at the age of 4 taking ballet first, followed by Jazz, hip hop, contemporary and tap. She has been teaching for 12 years and in 2015 completed her Royal Academy of Dance certificate in Ballet teaching studies. She ran her own studio in Pahiatua for 3 years and has enjoyed preparing students for exams, competitions and end of year shows. Ballet is her passion and she loves passing her knowledge on to the students.
Rebecca Pugmire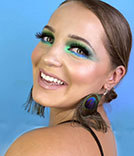 Hi guys,
I'm Rebecca I'm a 24 year old Makeup artist/business owner and a fully trained jazz dancer who found a huge passion for Hip Hop along the way of my 17 years of dancing .
I grew up training at Dance Unlimited under the tutorage of Carmen Davidson completing both my AJDA Advanced 2 and solo seal with honours in 2014.
Following this I attended Whitireia to study a Diploma of Commercial dance and also trained at The Company NZ as part of the academy team. I've continued to attend classes myself over the years as I believe we never stop learning . I have taken classes in London, HongKong Australia and NZ from a number of incredible tutors.
My teaching journey began with assistant teaching at the age of 13 and very soon I completely fell in love with choreography and sharing my love of dance with my students . Since then I have choreographed a number of competition teams/solos and duos that have had placings in multiple competitions throughout NZ I have also taught at many local high schools while continuing to teach regular weekly classes. I'm so excited to join Maximum Dance Zone and can't wait to meet you all very soon !
Heidi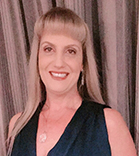 Heidi has been involved in dance for most of her life. Dancing is her passion, and with many years of experience she feels that she would add great value to Maximum Dance Zone.
She grew up in South Africa and moved to New Zealand five years ago, with her family. She has started teaching again over the past 3 years in Auckland and has loved getting back into the dance world.
In South Africa she owned and ran her own dance studio for 15 years. She taught under the umbrella of the South African Dance Teachers Association and offered lessons in tap, modern and hip hop. Her students performed in shows as well as competitions, and they also sat exams. Before she started her own studio, she was an assistant to her dance teacher, Gloria Fish. Gloria Fish was the head of the SADTA until she passed in 2001.
On a personal note, she represented South Africa at the Hip Hop World Championships in Bremen, Germany in 2002 and has also choreographed and performed in items at the Royal Albert Hall in London, representing the South African Fitness League in 2000 and 2010
Jasmine Zhou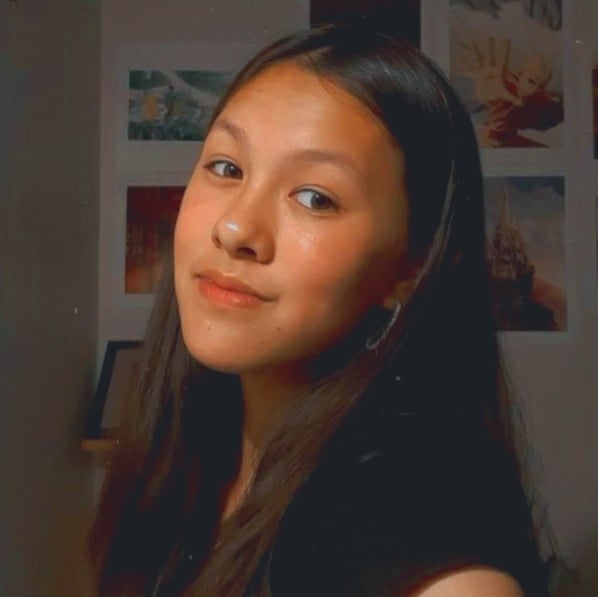 Qualifications:
Intermediate RAD Ballet, Grade 6 ISTD jazz, Level 5 NZAMD contemporary
Hi! I'm Jasmine and I have been dancing since I was five. I have trained with Maximum Dance Zone in Ballet, Jazz, Contemporary and Musical Theatre. I love dance and really enjoy improving my skills. I can't wait to share my passion with other students at MDZ.
Malissa Sun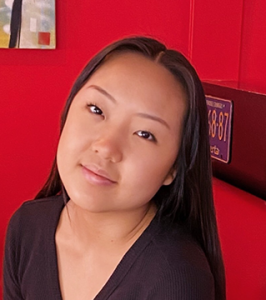 Qualifications: Advanced 1 ISTD Tap(Distinction), NZAMD Level 7 American Tap, NZAMD Hip Hop Nominations 2018, 2019, 2020, NZAMD Tap Nominations 2019. NZAMD Intermediate Jazz, ISTD Inter Found Jazz. NZAMD Level 5 Contemporary, NZAMD Level 6 Hip Hop. RAD Intermediate Ballet.
I have been dancing at MDZ since I was 4 years old, and am currently learning Tap, Hip Hop, Jazz, Ballet and Contemporary. Dance has taught me so much and given me so many amazing opportunities. I am super excited to pass on my passion for dance and help others with their dance journey!
Marian Sun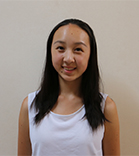 (Guest Teacher) and Higher Grades Pianist.
Qualifications: Adv 2 ISTD tap (dist), Adv 1 RAD Ballet, Solo Hip Hop & Contemporary, Adv 1 ISTD modern.
Marian started dancing at the age of 3 at Maximum Dance Zone. She spent 15 years dancing there, studying ballet, tap, jazz, hip hop, and contemporary. Some performance highlights include competing at PACANZ tap nationals in 2016 and 2018, dancing in the contemporary crew that made it to PACANZ finals 2017, NZAMD scholarship awards, and performing in shows "Cats" and "Wicked". She has been the pianist for higher grade ballet exams since 2016. Marian has a love for teaching and can't wait to share her passion of dance with others.
Marian is currently studying a Bachelor of Law and Music conjoint at the University of Auckland.
Chantelle Christensen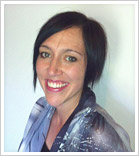 (Guest Teacher)
Qualifications: Adv. 2 RAD Ballet.
Former professional dancerChantelle began dancing at the age of four. Her inspirations were Fred Astaire and Ginger Rogers and she really wanted to be a tap dancer. However, the Ballet shoes and fairy skirts won and she started ballet. At sixteen she won a scholarship to attend Brisbane Dance Centre as a full time student. She studied all aspects of dance including ballet, jazz, tap, singing and teacher training. After a successful audition Chantelle joined Sydney based company, 'Dance Encore Productions'. She spent almost five years with them performing shows in Australia, Korea, Japan and New Zealand.
Since coming back to New Zealand Chantelle has been involved in teaching and choreography for theatre shows, school productions, competitions and has really enjoyed all her teaching for Maximum Dance Zone.
Competition, Relief & Assistant Teachers
Briony Milne- Grade 8 RAD Ballet Award (Dist), Adv 1 RAD Ballet, Adv 1 ISTD Modern, Level 6 NZAMD Contemporary, Silver ISTD Tap.
Amy White – Contemporary Solo award, Adv 1 ISTD Modern, NZAMD Inter Jazz.
Emily Hannon – Adv 1 & Grade 7 (Dist). RAD Ballet. Level 5 NZAMD Contemporary.
Elaine Stichbury – Advanced 1 ISTD Tap, L7 NZAMD Tap, Inter Found RAD Ballet, L5 NZAMD contemporary.
Alysha Smith – Acro experience. Intermediate RAD Ballet, L4 NZAMD contemporary (Dist).
Sashini Pinchihewa -Grade 7 & Intermediate RAD Ballet, L5 Contemporary, Inter NZAMD Jazz, Inter Found ISTD Jazz