About
Principal:
Maxene Jeffares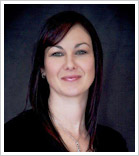 Qualifications:
B.Ed, Dip Tchg.
RAD Teachers Certificate (Distinction)
RAD Diploma, AISTD
Dip Modern Jazz and Tap (Distinction),
Former professional dancer NZAMD,ISTD
RAD registered Teacher.  National Adjudicator.Maxene began dancing at the age of three. At the age of fifteen she was awarded a scholarship to train full-time at the "Brisbane Dance Centre", Australia. She established her first dance school in Levin in 1993 and 'Maximum Dance Zone' in 2002 which continues to grow in Palmerston North today.In 1996 Maxene auditioned for a Sydney based company "Dance Encore" and was successful in gaining a place in a tour to Japan which was a highlight of her performance career.
Maxene has been responsible for the Manawatu Cheerleading squad, choreography for Miss Manawatu and the tap items in the 2011 show of 42nd Street. She often adjudicates national dancing competitions.
Maxene lives with her three boys. 'Celebrating my 26th year of teaching in 2018, I am proud to be able to pass on my love of dance to children.
We have an incredibly versatile staff ready to share our skills and extend and challenge the dancers at our studio". Maximum Dance Zone boasts a 100% pass rate.
Kristina Beddis-McErlean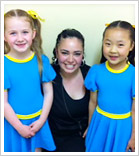 Qualifications:
A.I.S.T.D Tap (Dist), Inter ISTD Modern, L6 Hip Hop.Kristina was a former student of Maxene's. Kristina excelled in competition and examination work as a youngster. In 2007 Kristina was a finalist in the NZAMD Hip Hop Nominations. Kristina has a passion for Tap dance. She is a wonderful and encouraging teacher who also runs her own dance classes in Levin.
Marian Sun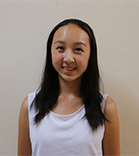 Qualifications: Adv 2 ISTD tap (dist), Adv 1 RAD Ballet, L6 contemporary (HD), Solo Hip Hop, Intermediate ISTD modern.
Marian began dancing at the age of 3 at Maximum Dance Zone and has a true passion for dance. She has competed in many dance competitions throughout her years, with highlights being the PACANZ Tap Nationals in 2016. In 2016 & 2017 she was nominated for the NZAMD hip hop scholarships. In 2016 she was a cast member of the Palmerston North production of Cats. In 2017 Marian was part of the MDZ contemporary troupe 'Mariella' which made the top 12 finalist in NZ. Marian is very excited to be part of the Maximum Dance Zone teaching team.
Emma Carey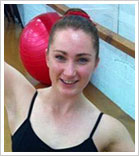 Qualifications:
Advanced 1 ISTD Modern and RAD Ballet.
RAD Grade 8 Ballet (distinction)
NZAMD SOLO contemporary.Emma has been dancing since the age of 5, and hasn't wanted to stop ever since. She started dancing at Maximum Dance Zone in 2009, and started teaching in 2011. In 2017 Emma was a part of the MDZ contemporary troupe 'Mariella' which made the top 12 finalists in NZ.  Emma enjoys sharing her passion and love for dance with the students, and encourages them to do the best that they can whilst having fun at the same time. Emma is currently studying a Bachelor of Sport and Exercise at Massey University.
Chanel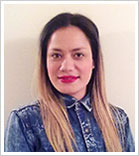 Qualifications:
Associate 2009,
Associate Diploma 2012,Intermediate Ballet and Advanced 2 Tap and Modern.Chanel's passion for dance started at a very young age. She started dancing with Gwenda Britten at the age of 7 and her teaching career with Hip hop at the age of 13 with Anoushka Vlcek. She has been teaching Hip-hop, Tap and Modern/Jazz at local dance schools in Palmerston North for the past 11 years. She also travelled to Sydney in 2006 where she danced at Urban Dance Centre, and has also danced in local theatre shows in Palmerston North.In May 2014 Chanel started her own Hip-hop classes named Fame*Us Street Dance. These Street Dance classes are very popular worldwide and Chanel is very proud to be one of the first to bring this style to Palmerston North. Other than dance, Chanel spends her free time with her partner and their son Ace-Marley and twin daughters Classic and Cavahli.  I am super excited to be sharing my passion of dance with Maximum Dance Zone.
Joanna Berrett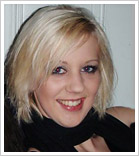 Qualifications:
NZAMD Solo Hip Hop, Jazz and Contemporary.
Grade 8 and Adv.1 RAD Ballet.Jo has been dancing since the age of five and teaching since 2007. Dance has been such a huge part of her life and she loves every minute of it, especially teaching and watching other kids share the same joy and passion. Jo was an outstanding cast member in CATS in 2007. She has passed all RAD ballet exams up to Advanced 2 and has also gained Solo Seal Awards in Contemporary, Jazz and Hip Hop. Jo is an inspiring, talented and passionate teacher.  Jo was a part off (and responsible for the choreography) of the MDZ  'Mariella' contemporary troupe which made it to the top 12 finalists in 2017 PACANZ – a huge achievement.
Emma Jane Skinner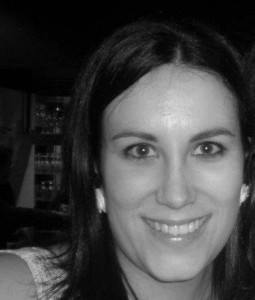 Qualifications:
RAD CBTS, NZAMD jazz solo dip.
Emma-Jane began dancing at the age of 4 taking ballet first, followed by Jazz, hip hop, contemporary and tap. She has been teaching for 12 years and in 2015 completed her Royal Academy of Dance certificate in Ballet teaching studies. She ran her own studio in Pahiatua for 3 years and has enjoyed preparing students for exams, competitions and end of year shows. Ballet is her passion and she loves passing her knowledge on to the students.
Chantelle Christensen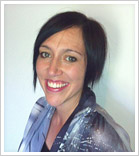 (Guest Teacher)
Qualifications: Adv. 2 RAD Ballet.
Former professional dancerChantelle began dancing at the age of four. Her inspirations were Fred Astaire and Ginger Rogers and she really wanted to be a tap dancer. However, the Ballet shoes and fairy skirts won and she started ballet. At sixteen she won a scholarship to attend Brisbane Dance Centre as a  full time student. She studied all aspects of dance including ballet, jazz, tap, singing and teacher training. After a successful audition Chantelle joined Sydney based company, 'Dance Encore Productions'.  She spent almost five years with them performing shows in Australia, Korea, Japan and New Zealand.
Since coming back to New Zealand Chantelle has been involved in teaching and choreography for theatre shows, school productions, competitions and has really enjoyed all her teaching for Maximum Dance Zone.
Competition, Student & Assistant Teachers
Bart Andrews – Intermediate ISTD Modern, L6 Hip Hop
India Bos- Intermediate RAD Ballet, Intermediate ISTD Modern.
Kayla Wilton – Intermediate ISTD Modern, L6 Hip Hop & Contemporary. Intermediate RAD Ballet
Madeline McHardy – Intermediate ISTD Modern, L5 Contemporary, Grade 8 RAD Ballet
Amy White – L6 Contemporary, Intermediate ISTD Modern